QUEEN MARIANS VICTORY AT FAMI DEBATE COMPETITION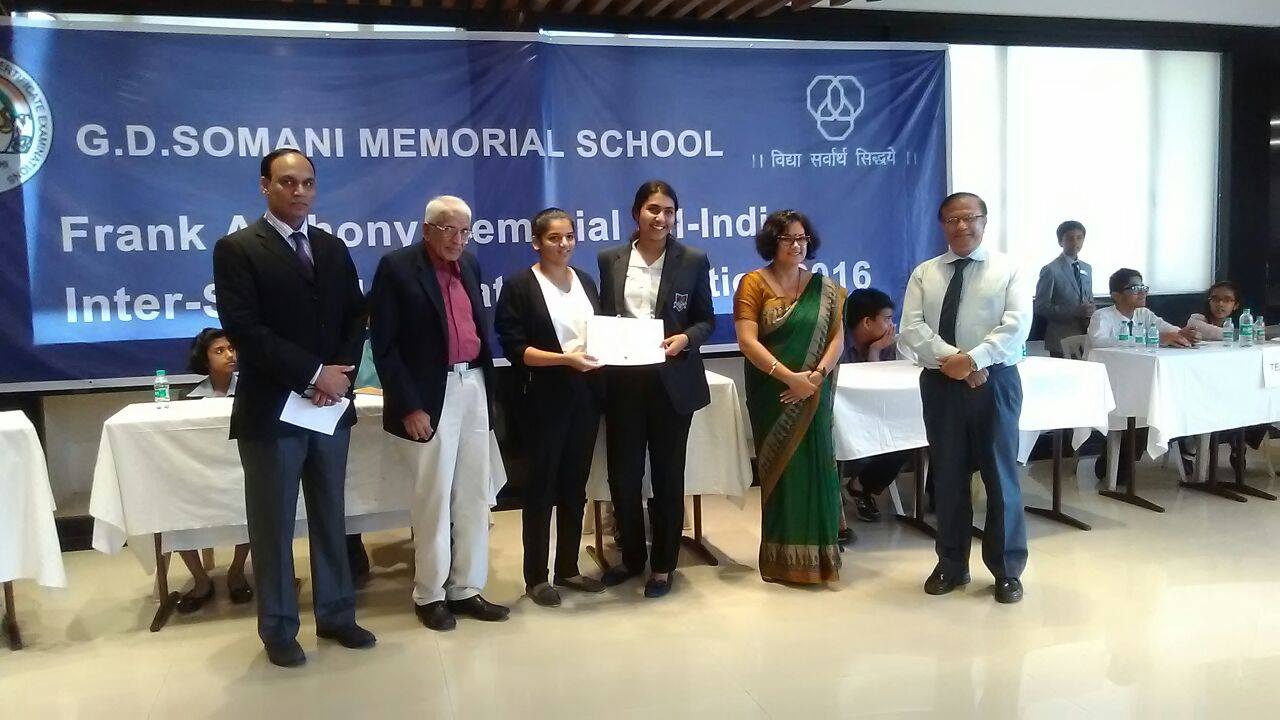 Congratulations to Queen Marians, Harshita Patil and Vanshika Mithani for winning laurels for the school in the Zonal round of the Frank Anthony Memorial Interschool Debate Competition of the #ICSE held at G.D.Somani school.
Harshita Patil was awarded the best debater, while the debate team of Queen Mary School comprising of our Head Girl, Harshita Patil and our House Captain, Vanshika Mithani won the best debating team award.
HORLICKS WIZKIDS SOUTH ASIAN FINALS 2016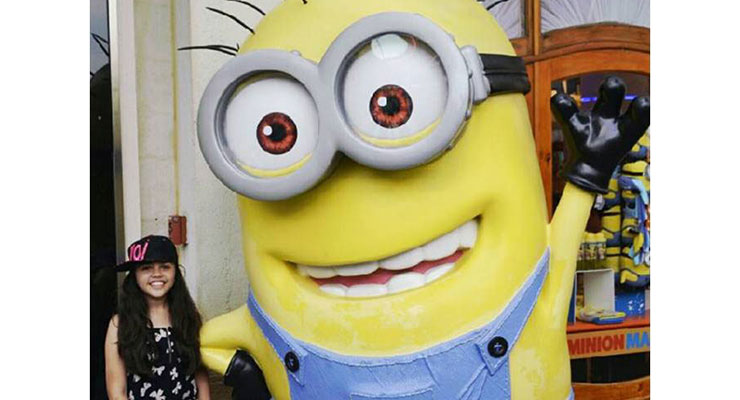 Pushtii Parekh won the Horlicks WizKids South Asian Finals 2016, and as a part of her Gratification, she visited Singapore in the month of August and also received a scholarship of Rs 1,00,000.
Congratulations Bhoomika!!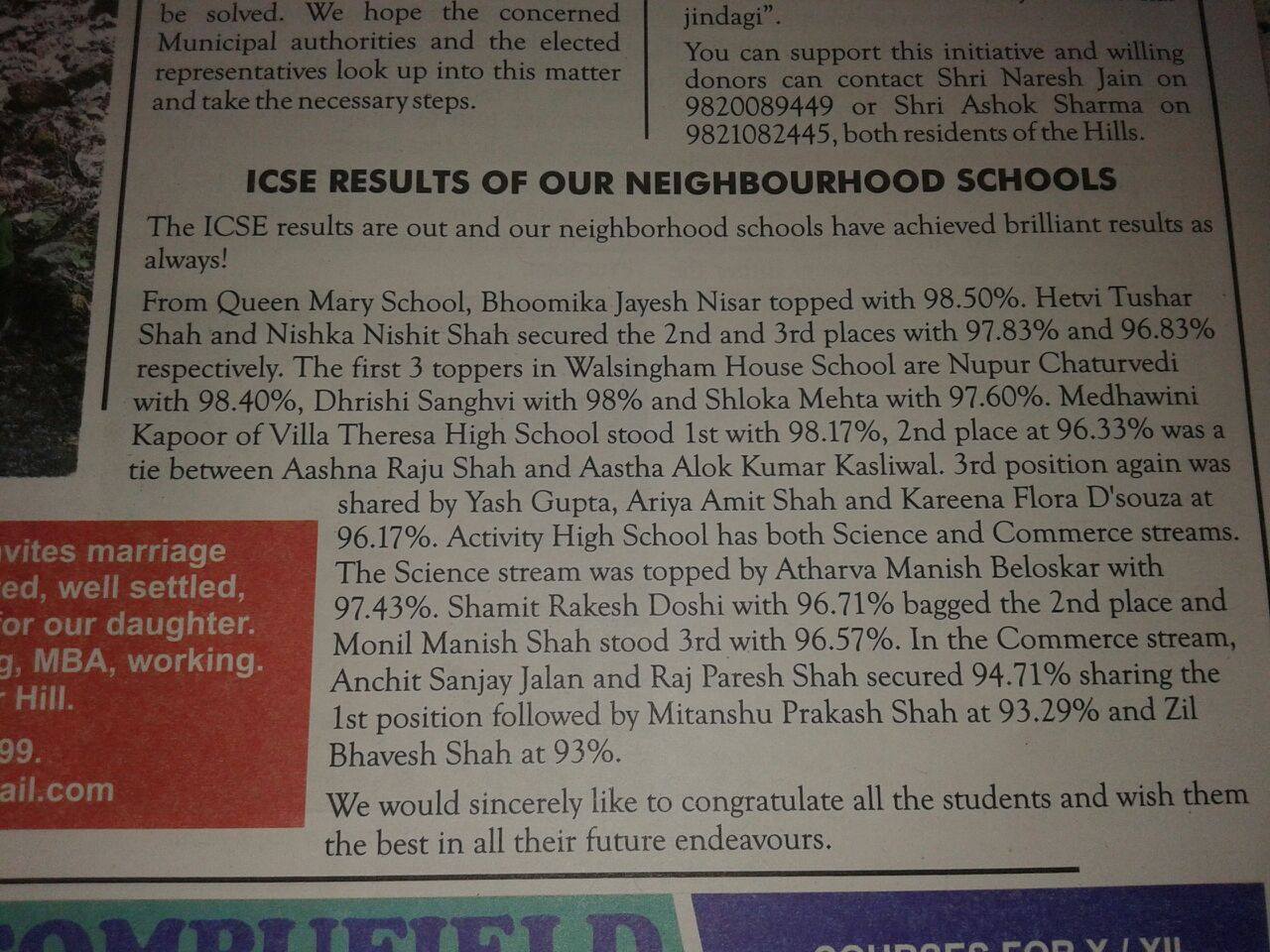 Queen Marian, Bhoomika Nissar's achievement receives recognition in the newspaper - The Voice of Malabar Hills. Congratulations Bhoomika!!We are proud of you.
BEST TEAM AWARD @ robo cup'16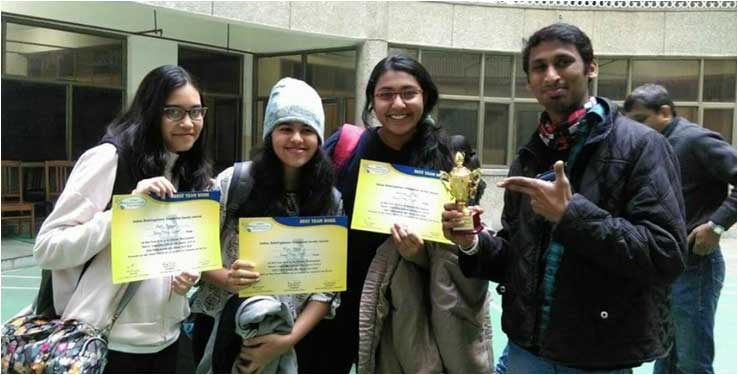 Queen Marians- Aditi Agarwal, Priya Mehta and Vanshika Mithani won the best team award at the national level of the robo cup competition 2016.
Queen Mary School wins the British Council International School Award 2016-19
This time it's an International award. The letter we received regarding this award is being presented. Congratulations to the team of seven teachers - Mrs.R.Rodrigues, Mrs. S.Sheth,Mrs.S.Ghosh ,N.Nanavaty,Mrs.Sapna Shah, Mrs S.Anand,Ms. B.Lobo ,the other teachers who played a vital role by assisting them under the able coordination, guidance and supervision of Ms .Rekha. We also thank the Management for their support, Mr.Heri who stood by us through thick and thin, the parents who contributed ,believed and gave their time, efforts and support for the programme,the office staff who worked with enthusiasm ,the service staff who stood by us and were one of our great strengths and all who contributed in various other ways towards making this dream come true.Thank you. Letter we received is below Dear Principal and Team, British Council International School Award 2015 - 16 It gives us immense pleasure to share with you the assessment results for the International School Award (ISA) 2015-16. The portfolio submitted by your school has been APPROVED and your school has been successfully awarded with the British Council International School Award for the period 2016-19. Congratulations for all the hard work!! The Award will be formally presented to your school in a ceremony later this year in December 2016 in Mumbai. The assessment panel's feedback would be provided to you soon. We wish you further success in all your efforts to further strengthen the international dimension in the curriculum. We cherish the strong association with your school and hope to receive full cooperation for our programmes in the future. Congratulations Queen Mary School and the Management, teachers, students, office and service staff and parents for this success. We did it as a team. Congratulations!!
QUEEN MARY SCHOOL FEATURES IN DIGITAL LEARNING BEST SCHOOLS OF INDIA SURVEY 2015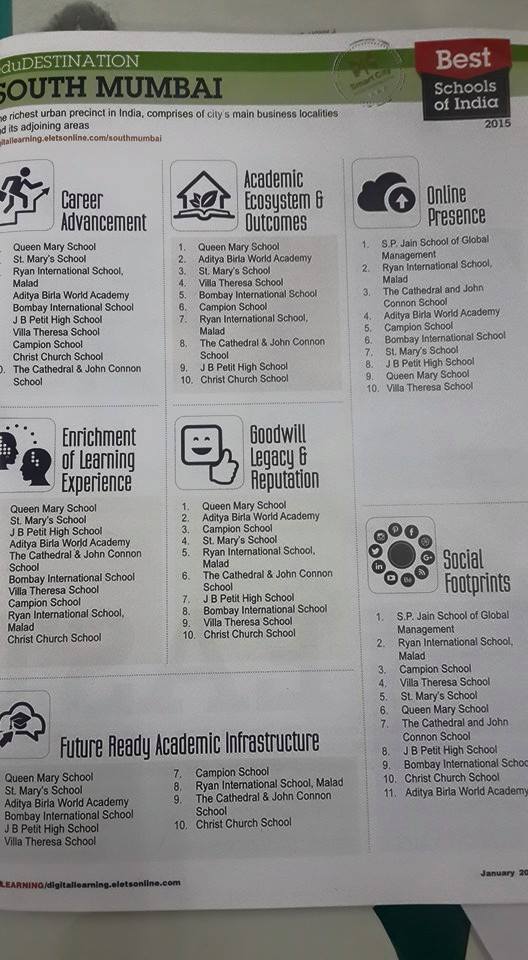 Digital Learning magazine features Queen Mary School in the Best Schools of India - India's Most Comprehensive School Ranking Survey, 2015. Queen Mary School features in Career Advancement, Academic Ecosystem & Outcomes, Enrichment of Learning Experience, Goodwill Legacy & Reputation, Future Ready Academic Infrastructure and Social Footprints categories.